FREE Ground Shipping to the Continental USA!
Available both stock/untouched and Heat Rolled with Progressive Pressure - choose your preference during checkout!
Unleash chaos with the 2021 Voodoo (-5) Youth Baseball Bat. This stick gives players getting ready to take the next step to BBCOR the incredible feel and balance of a two-piece hybrid bat with the power and durability that comes with an alloy barrel. The X14 Alloy barrel is designed for maximum pop and, when teamed up with a composite handle, 3Fusion Connection and ReAction End Cap - gives you a stick that is unmatched in both performance and feel. It's time to Prepare for Power.
Brand: DeMarini
Sport: Baseball
Barrel Size: 2-5/8 in
Certification: 2018+ New Stamp
Drop: -5
3Fusion Connection: The streamlined design allows for greater weight control and feel while continuing to reduce vibration and redirect energy back into the barrel
Half + Half: Continuation of DeMarini's innovative technology featuring a composite handle and alloy barrel for improved bat speed and performance
X14 Alloy Barrel: Lightweight performance alloy built for maximum pop and durability
ReAction End Cap: Built with a blend of stronger and lighter materials, this end cap increases barrel performance without sacrificing swing speed
Series: Voodoo
Warranty: 1 Year
Year Released: 2021
WTDXUD5 2530-21, WTDXUD5 2631-21, WTDXUD5 2732-21
Effective January 1, 2018, amateur baseball's governing body will enforce a wood-like performance standard for all of their participating national member organizations: American Amateur Baseball Congress (AABC), Babe Ruth Baseball / Cal Ripken Baseball, Dixie Youth Baseball, Little League Baseball, and Pony Baseball. In addition, the use of 2-5/8" big barrel bats will be permitted at all levels. Approved bats receive a new stamp above the grip.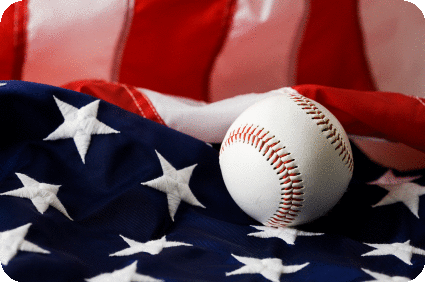 Manufacturing tolerances, performance considerations, and grip weight may cause variations from the listed weight.
OPTION GUIDE: Should I order this bat stock/untouched or Heat Rolled with Progressive Pressure?
If you order your new bat Heat Rolled with Progressive Pressure, it will be delivered to you completely and evenly broken in. This process adds 20-40ft of distance to your solid hits and adds 2-3 business days of lead time to your order. This process is undetectable, but if you plan to use the bat in an official game or event, you should verify legality with your league or sanctioning body. We (LongballBats.com) do not encourage the use of a Heat Rolled bat in any game or event where it is against the rules. The vast majority of new bats that we sell are Heat Rolled with Progressive Pressure. Click here for details about our process!