FREE Ground Shipping to the Continental USA!
Available both stock/untouched and Heat Rolled with Progressive Pressure - choose your preference during checkout!
One of the most highly acclaimed bats in the game is back and better than ever. Designed with the perfect balance of power and speed, the Easton ADV 360 -11 is the most advanced and highest performing two-piece USA bat in the game, built for the highest performing players on the field.
Ultra-Lite Launch Comp composite barrel technology is designed with the combination of hot out of the wrapper performance and a huge sweet spot. iSo 2-piece CXN isolates the handle from the barrel, using Nitrocell foam to reduce vibration, and creates a more stiff feel to transfer more energy back in to the ball at contact. Power Boost "Soft Knob" technology provides hitters more leverage, while reducing vibration and improving comfort for the bottom hand. DFS Carbon Handle (Dynamic Feel System) is a stiff composite design, to give a more solid feel at contact with zero vibration. Speed Cap provides a more flexible and responsive barrel. Premium grip provides the ultimate combination of cushion and tack for pure performance. It is approved for play in leagues and associations that follow the USA Baseball standard.
Brand: Easton
Sport: Baseball
Barrel Size: 2-5/8 in
Certification: 2018+ New Stamp
Drop: -11
Frame: Two-piece
Material: Composite
Warranty: 1 Year
Year Released: 2021
Effective January 1, 2018, amateur baseball's governing body will enforce a wood-like performance standard for all of their participating national member organizations: American Amateur Baseball Congress (AABC), Babe Ruth Baseball / Cal Ripken Baseball, Dixie Youth Baseball, Little League Baseball, and Pony Baseball. In addition, the use of 2-5/8" big barrel bats will be permitted at all levels. Approved bats receive a new stamp above the grip.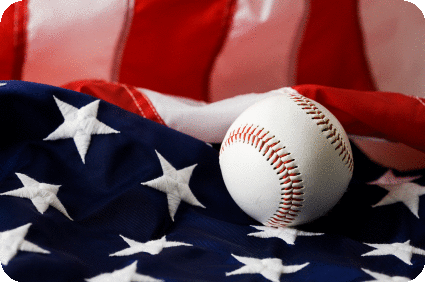 Manufacturing tolerances, performance considerations, and grip weight may cause variations from the listed weight.
OPTION GUIDE: Should I order this bat stock/untouched or Heat Rolled with Progressive Pressure?
If you order your new bat Heat Rolled with Progressive Pressure, it will be delivered to you completely and evenly broken in. This process adds 20-40ft of distance to your solid hits and adds 2-3 business days of lead time to your order. This process is undetectable, but if you plan to use the bat in an official game or event, you should verify legality with your league or sanctioning body. We (LongballBats.com) do not encourage the use of a Heat Rolled bat in any game or event where it is against the rules. The vast majority of new bats that we sell are Heat Rolled with Progressive Pressure. Click here for details about our process!