FREE Ground Shipping to the Continental USA!
Available both stock/untouched and Heat Rolled with Progressive Pressure - choose your preference during checkout!
Stronger than ever. The 2022 The Goods One Piece (-10) League Baseball Bat is designed for youth players on the rise who want to generate massive swing speeds with a lightweight performance bat.
The one-piece X14 Alloy construction offers a stiff feel, and the massive alloy barrel is optimized for consistent performance and durability. The lightweight Tracer End Cap maintains barrel performance so young hitters can hang crooked numbers on the scoreboard.
Brand: DeMarini
Sport: Baseball
Barrel Size: 2-5/8
Certification: 2018+ New Stamp
Drop: -10
X14 Alloy Barrel - A massive alloy barrel designed specifically for elite power hitters
One-Piece Construction - Allows for maximum stiffness, ultimate bat speed, and an ultra responsive feel
Tracer End Cap - Composed of lightweight composite materials to enhance bat speed while maintaining powerful barrel performance
Series: The Goods
Year Released: 2022
Adding our Heat Roll with Progressive Pressure to your order may cause decertification, check with the governing body of your league for clarification
Effective January 1, 2018, amateur baseball's governing body will enforce a wood-like performance standard for all of their participating national member organizations: American Amateur Baseball Congress (AABC), Babe Ruth Baseball / Cal Ripken Baseball, Dixie Youth Baseball, Little League Baseball, and Pony Baseball. In addition, the use of 2-5/8" big barrel bats will be permitted at all levels. Approved bats receive a new stamp above the grip.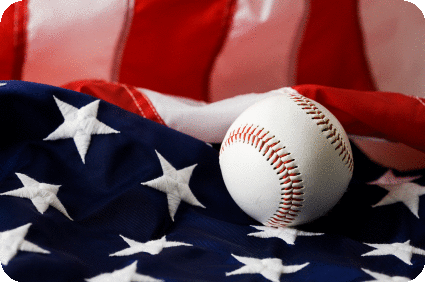 Manufacturing tolerances, performance considerations, and grip weight may cause variations from the listed weight.
OPTION GUIDE: Should I order this bat stock/untouched or Heat Rolled with Progressive Pressure?
If you order your new bat Heat Rolled with Progressive Pressure, it will be delivered to you completely and evenly broken in. This process adds 20-40ft of distance to your solid hits and adds 2-3 business days of lead time to your order. If you plan to use the bat in an official game or event, please verify the legality of our process with your league or sanctioning body before use. We (LongballBats.com) do not encourage the use of a Heat Rolled bat in any game or event where it is against the rules. Click here for details about our process!