FREE Ground Shipping to the Continental USA!
Available both stock/untouched and Heat Rolled with Progressive Pressure - choose your preference during checkout!
Young players can put their power on full display with 2023 Louisville Slugger Select PWR (-10) USA Baseball Bat, a three-piece hybrid engineered for the youngest stars in USA baseball. A massive EXD Premium Alloy Barrel profile distributes weight across the bat for a lightweight swing, allowing hitters to take advantage of the Select PWR's large sweet spot and make consistent contact. The VCX2 Vibration Dampening Connection System pairs a stiff composite handle with an EXD Premium Alloy Barrel to offer young hitters the perfect blend of feel and performance on every swing.
Brand: Louisville Slugger
Sport: Baseball
Barrel Size: 2-5/8 in
Certification: New 2018+ Stamp
Drop: -10
3-Piece Hybrid Construction with composite handle
EXD Premium Alloy Barrel: A half-inch longer than that of traditional USA models, giving you a larger, yet incredibly responsive sweet spot
VCX2 Vibration Control Connection System: Patented elastomeric connection that allows independent movement between the barrel and the handle to control vibration and provide unmatched feel on contact
Balanced Swing Weight: For the ultimate combination of speed and power
SPD-Gen2 End Cap - designed to optimize barrel performance
Premium LS Pro Comfort Grip - Designed to give players added tack and cushion to improve feel and bat control through the zone
Series: Select PWR
Warranty: 1 Year
Year Released: 2023
WTLUBSPB10-23, UBSPB10-23, UBSPB10S-23, UBSPB10L-23
WBL26600101828, WBL26600101929, WBL26600102030, WBL26600102131, WBL26600102232
Adding our Heat Roll with Progressive Pressure to your order may cause decertification, check with the governing body of your league for clarification
Effective January 1, 2018, amateur baseball's governing body will enforce a wood-like performance standard for all of their participating national member organizations: American Amateur Baseball Congress (AABC), Babe Ruth Baseball / Cal Ripken Baseball, Dixie Youth Baseball, Little League Baseball, and Pony Baseball. In addition, the use of 2-5/8" big barrel bats will be permitted at all levels. Approved bats receive a new stamp above the grip.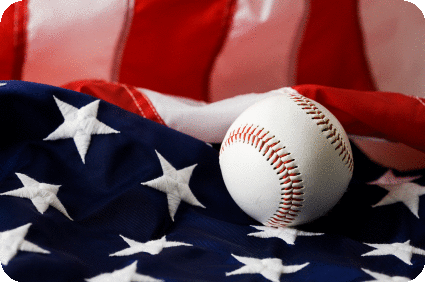 Manufacturing tolerances, performance considerations, and grip weight may cause variations from the listed weight.
OPTION GUIDE: Should I order this bat stock/untouched or Heat Rolled with Progressive Pressure?
If you order your new bat Heat Rolled with Progressive Pressure, it will be delivered to you completely and evenly broken in. This process adds 20-40ft of distance to your solid hits, increases consistency, improves durability and adds 2-3 business days of lead time to your order. If you plan to use the bat in an official game or event, please verify the legality of our process with your league or sanctioning body before use. We (LongballBats.com) do not encourage the use of a Heat Rolled bat in any game or event where it is against the rules. Click here for details about our process!