FREE Ground Shipping to the Continental USA!
Brand new bats ordered with our Heat Roll with Progressive Pressure usually take 3-4 business days to ship. Not this bat! This ROLLED & READY 2020 Rawlings Quatro Pro has already been Heat Rolled and is waiting to ship - perfect for those who need a Game Ready bat in a hurry! 29"/17oz only.

NOTE: If you're not in a hurry for this bat, you can buy it stock/untouched or with our usual 2-4 business day Heat Roll with Progressive Pressure by simply clicking here.
Built from the finest composite materials, the Rawlings Quatro Pro will provide you with a more consistently fluid swing - every at bat - thanks to the updated Q4 suspended inner-barrel technology that provides you with a longer barrel, a larger sweet spot, and a more balanced swing. As a result, you'll have cleaner cuts and more pop with each swing!

This 2020 Quatro Pro was meticulously engineered using a carbon-fiber multi-disc system that delivers performance like no other bat at this level. Its unique sound is sure to turn heads, especially as spectators watch the ball explode off its massive barrel! The sound you hear is the sound of technology at work. Pick up up yours today and dominate the competition this year!
Brand: Rawlings
Sport: Baseball
Barrel Size: 2-5/8 in
Certification: 2018+ New Stamp
Drop: -12
Technology: Focused Flex: Reconstructed collar assembly for a stiffer, focused flex eliminating barrel drag while maintaining vibration reduction qualities
Technology: Longitudinal Flex: Re-engineered composite layering for enhanced trampoline across the length of the barrel
End: Ultra-Light Endcap
Frame: 2-Piece Composite
Level: Senior League
Balanced Swing Weight
Lizard Skins Grip
Series: Quatro
Warranty: 1 Year
Year released: 2020
Effective January 1, 2018, amateur baseball's governing body will enforce a wood-like performance standard for all of their participating national member organizations: American Amateur Baseball Congress (AABC), Babe Ruth Baseball / Cal Ripken Baseball, Dixie Youth Baseball, Little League Baseball, and Pony Baseball. In addition, the use of 2-5/8" big barrel bats will be permitted at all levels. Approved bats receive a new stamp above the grip.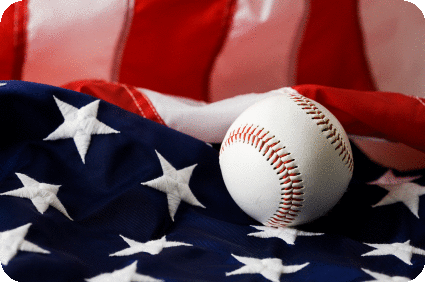 Manufacturing tolerances, performance considerations, and grip weight may cause variations from the listed weight.
DURING CHECKOUT: Should I order this bat with Free Shipping or USPS Express?
It just depends on how quickly you need it. This ROLLED & READY Bat is ready to ship and will generally ship same day if ordered before 3PM EST. Our free shipping method is USPS Priority, which is generally a 2-3 day transit time but is NOT guaranteed. The USPS Express option specifies a 1-2 day transit time, guaranteed. If you need this bat in your hands as quickly as possible, opt for USPS Express!