FREE Ground Shipping to the Continental USA!
Brand new bats ordered with our Heat Roll with Progressive Pressure usually take 3-4 business days to ship. Not this bat! This ROLLED & READY 2022 DeMarini CF Zen has already been Heat Rolled and is waiting to ship - perfect for those who need a Game Ready bat in a hurry! 29"/19oz only.
NOTE: If you're not in a hurry for this bat, you can buy it stock/untouched or with our usual 2-4 business day Heat Roll with Progressive Pressure by simply clicking here.
Take control with the 2022 CF (-10) League Baseball Bat, the lightweight two-piece composite bat designed for rising stars in the youth game. Crafted with a responsive Paraflex Plus Composite Barrel, CF (-10) allows well-rounded players to showcase their bat speed, barrel control and power.
A strong and lightweight ReAction End Cap enhances barrel performance while maintaining extreme bat speed so young hitters can create solid contact with every swing.
Brand: DeMarini
Sport: Baseball
Barrel Size: 2-5/8 in
Certification: 2018+ New Stamp
Drop: -10
Paraflex Plus Composite Barrel - Engineered for consistent responsiveness and a huge sweet spot
Two-Piece Composite Construction - Designed for improved weight distribution that allows for great balance, bat speed and barrel control
3Fusion Connection - The streamlined design allows for greater weight control and feel while continuing to reduce vibration and redirect energy back into the barrel
ReAction End Cap - Built with a blend of stronger and lighter materials, this end cap increases barrel performance without sacrificing swing speed
Series: CF
Year Released: 2022
Adding our Heat Roll with Progressive Pressure to your order may cause decertification, check with the governing body of your league for clarification
Effective January 1, 2018, amateur baseball's governing body will enforce a wood-like performance standard for all of their participating national member organizations: American Amateur Baseball Congress (AABC), Babe Ruth Baseball / Cal Ripken Baseball, Dixie Youth Baseball, Little League Baseball, and Pony Baseball. In addition, the use of 2-5/8" big barrel bats will be permitted at all levels. Approved bats receive a new stamp above the grip.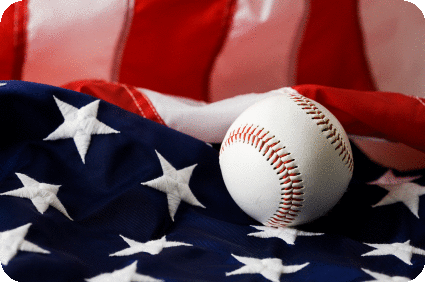 Manufacturing tolerances, performance considerations, and grip weight may cause variations from the listed weight/Mass Index.
QUESTION: Should I order this bat with Free Shipping or Upgraded Shipping?
ANSWER: It just depends on how quickly you need it. This ROLLED & READY Bat is ready to ship and will generally ship same day if ordered before 1PM EST. Our free shipping method is just the cheapest method available to your address, which is usually a 2-6 day transit time but is NOT guaranteed. The upgrade options specify their transit times. UPS 2 Day Air and/or UPS Next Day Air are popular options for customers needing a bat quickly.
QUESTION: Why is this bat priced higher than retail?
ANSWER: After being disrupted by the COVID-19 pandemic, the bat supply chain still isn't back to 100% normal. Many popular bats (in their most popular sizes) are next to impossible to get - as a result, we're willing to pay higher than retail prices for them in the secondary market so that we're able to make them available to our customers. Many customers value performance and convenience over price, so our "Rolled & Ready" inventory is purchased with this in mind.